How will trains go to Crimea in 2020?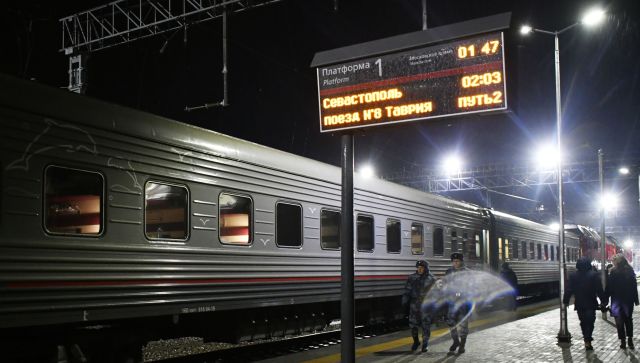 From January 15, trains from St. Petersburg to the Crimea began to run every other day. This was reported on the website of the carrier "GrandServiceExpress".
The press service of the company said that the change in schedule is associated with an annual decrease in the flow of passengers to the south of the country in the winter. However, in the future, the St. Petersburg-Sevastopol route will again become daily. The carrier will double the number of flights in the spring, before the start of the holiday season. The exact date of the transition to the new schedule is still unknown.
At the same time, trains from Moscow to Simferopol and back continue to run daily.
The first train started in the Crimea from St. Petersburg on December 23. And the first Tavria squad from Moscow went to Simferopol on December 24 from the Kazan station.
In November, the head of the Crimea Sergey Aksyonov announced plans to introduce new routes to the Crimea by the beginning of the holiday season. They want to put trains on the peninsula from Yekaterinburg and Murmansk, Kislovodsk and Krasnodar.
In addition to Simferopol, trains will also go to Yevpatoriya and Feodosiya. Next year, the carrier expects to transport 1.8 million people to the Crimea and back. This means that the average annual load of trains will be 60-65%.
Source: crimea.ria.ru
---
Read also: