What dates will mark in Evpatoria in 2019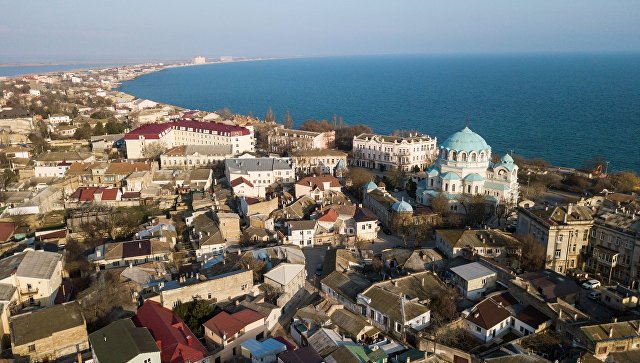 In Evpatoria, they are developing an action plan for 2019. It will include both traditional festivals for the resort, and memorable dates, the city administration press service reports.
As Deputy Mayor of Evpatoria Valery Batyuk noted, this year will be eventful.
Thus, in March, Crimea will celebrate the fifth anniversary of reunification with Russia, and in April, the 75th anniversary of the liberation of the peninsula from the Nazi invaders. The deputy head of the administration also said that in winter and spring there are several dates associated with Yevpatoria.
So, 75 years ago, on January 30, in the sky above the city, the guard was killed, Major General of Aviation, Hero of the Soviet Union Nikolai Tokarev.
February 16 will mark the anniversary of the consecration of St. Nicholas Cathedral (120 years ago), and May 10 - the launch of the tram (105 years ago).
See also: The main sights of Evpatoria >>>
In addition, Batiuk added, July 6, in Evpatoria, the 100th anniversary of the birth of the writer Boris Balter, who dedicated the story "Good bye, boys!" To the city, will be celebrated.
October 24 marks the 120th anniversary of the birth of the Soviet poet and writer Ilya Selvinsky, whose childhood and youth were spent in Yevpatoria, his first poems are also connected with her.
In July, the city's coat of arms will be 175 years old, and in September, 165 years from the date of the landing of the Anglo-French-Turkish troops during the Crimean War.
According to Batiuk, all these dates should be reflected in the event plan. At the same time, he urged those responsible for organizing events to creatively approach this task, as well as to involve the public in such work and accumulate unusual proposals.
"There are a lot of festivals in Evpatoria, which have become branded. But we need new ideas, new formats, new characters that will be able to attract additional visitors to the city and please the residents," the deputy mayor said.
RIA Crimea: crimea.ria.ru